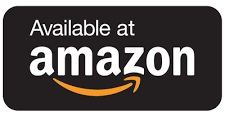 Hardy Zones 5-9. Mature Height: 6-8′. Full Sun. Attracts Butterflies. Immediate shipping in 4″ pot. Dormant shipping in winter. We would like to inform you that the item that is being sold is not the same as the picture, but is something similar and not necessarily identical.
Graceful gray-green foliage arches with flowers from summer into fall. The common name aptly describes this garden beauty. It does not wake up until late spring, but it's worth the wait! Flowers form on current growth. Should be cut back to 12-18" each spring. Will quickly grow backwith many flowering canes. Golden Glow Butterfly Bush – Buddleia davidii 'Golden Glow'. Family: Loganiacead. (Buddle-ia: after Adam Buddle, English botanist). They're fragrant, colorful and they attract butterflies.
Bold, long blooming flowers. Treat them like a perennial in the north; cut them back heavily in the spring for better flowering. Fragrant orange-yellow flowers that are attractive to many insects including butterflies and bees. Quite distinct.. Zone 5-9. Height: 6-8 feet. Full sun. Good Cut Flower.